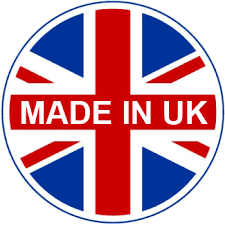 Booklet Labels are labels that are designed to increase the amount of information or text displayed on your product.
Also known as:
Leaflet Labels, Foldout Labels, Extended Content Labels, Expanded Content Labels, Expanded Labels, Multi-Panel Labels, Labels with Pages, Multi-Page Label Peel and Reveal, Multipage or Piggy back
– there are many names for this innovative label and DSD Auto ID Supplies now offer them!
With today's products requiring more information, regulation and instruction, important sales and promotional designs are often hard to achieve therefore resulting in a hard to read, and often confusing label. We all know that unattractive labels crowded with text often discourage us from making a purchase and don't catch our eye. We have a solution- well designed, attractive labels that sell your product!
These clever labels can contain all the information you need to communicate to your customers without compromising your brand impact. They are particularly versatile offering solutions ranging from a two page peel and reseal right up to a 36 page information label.
Printable 8 colours on face, side 2 and 3.
Single colour on reverse (self adhesive).
Wide range of materials and adhesives available including paper, card and synthetics.
Bonded to any self adhesive laminate using a permanent hinge in any configuration.
Can also be produced without a hinge to allow complete removal of top layer.