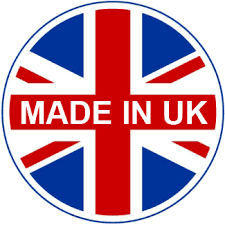 DSD Auto ID Supplies are a leading UK label manufacturer and produce matt paper inkjet, gloss paper inkjet, matt polyethylene & gloss polyethylene which is compatible with a range of inkjet label printers. We have a range of sizes in stock but can also create custom sizes. tailored to your requirements
Our range of inkjet labels are designed to give a photo-quality finish and, depending on the printer used, gives a waterproof, UV resistant printout. These labels are typically used in retail environments where labels must attract attention on first glance, but these labels are also suitable for many more applications including packaging labels, product labels, bottle labels, shelf edge labels and many more.
Please note that these labels are supplied on either 38mm, 44mm or 76mm cores so please check your printers specification to ensure it can take this core before ordering.
We will not be beaten on price,
Inkjet labels for Primera LX400e printer
Inkjet labels for Primera LX500e printer
Inkjet labels for Primera LX500ec printer
Inkjet labels for Primera LX910e printer
Inkjet labels for Primera LX2000e printer
Inkjet labels for Epson TM-C3500 printer
Inkjet labels for Epson C7500 printer
Inkjet labels for Epson C7500G printer
Inkjet labels for VIPColor VP485e printer
Inkjet labels for VIPColor VP600 printer
In Inkjet labels for VIPColor VP485e printer
kjet labels for VIPColor VP750 printer
All New Wash Care Labels for printing on Epson C3500 & C7500 Full Colour Label Printers
Supported Printers:
Primera LX400e, Primera LX500e, Primera LX500ec, Primera LX910e, Primera LX1000e,
Primera LX2000e, Epson TM-C3500, Epson C7500, Epson C7500G
VIPColor VP485e, VIPColor VP600, VIPColor VP700, VIPColor VP750,