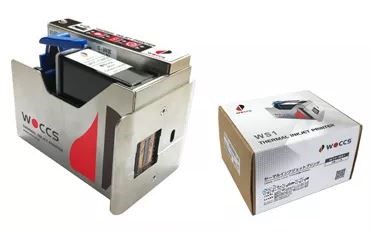 The WOCCS (World-Class Optimised Coding Concepts and Systems) series is a new system of ink and printers specialised for marking and coding applications . In addition to introducing our efforts and product lineup , we will work together with our customers to consider and solve the solutions necessary to solve their problems and satisfy them .
Features of TIJ print systems
Compact , low running cost
A maintenance-free compact printer that uses a head-integrated cartridge.
We propose an on-demand printing system with low running cost .
"WOCCS" will solve your problem.
Solve problems by using WOCCS, which has expanded the possibilities for new printing areas.
If you need help with any of the following, we can help.
Print quality is insufficient with current inks
I want to be able to print faster
I want to print on demand on a special functional film
Inkjet printing on curved surfaces such as bottles and bags containing liquid
I want to know what you can do with thermal inkjet